PGY-3 Internal Medicine, McGill University
 Kisumu County Hospital, January 15 – February 11, 2018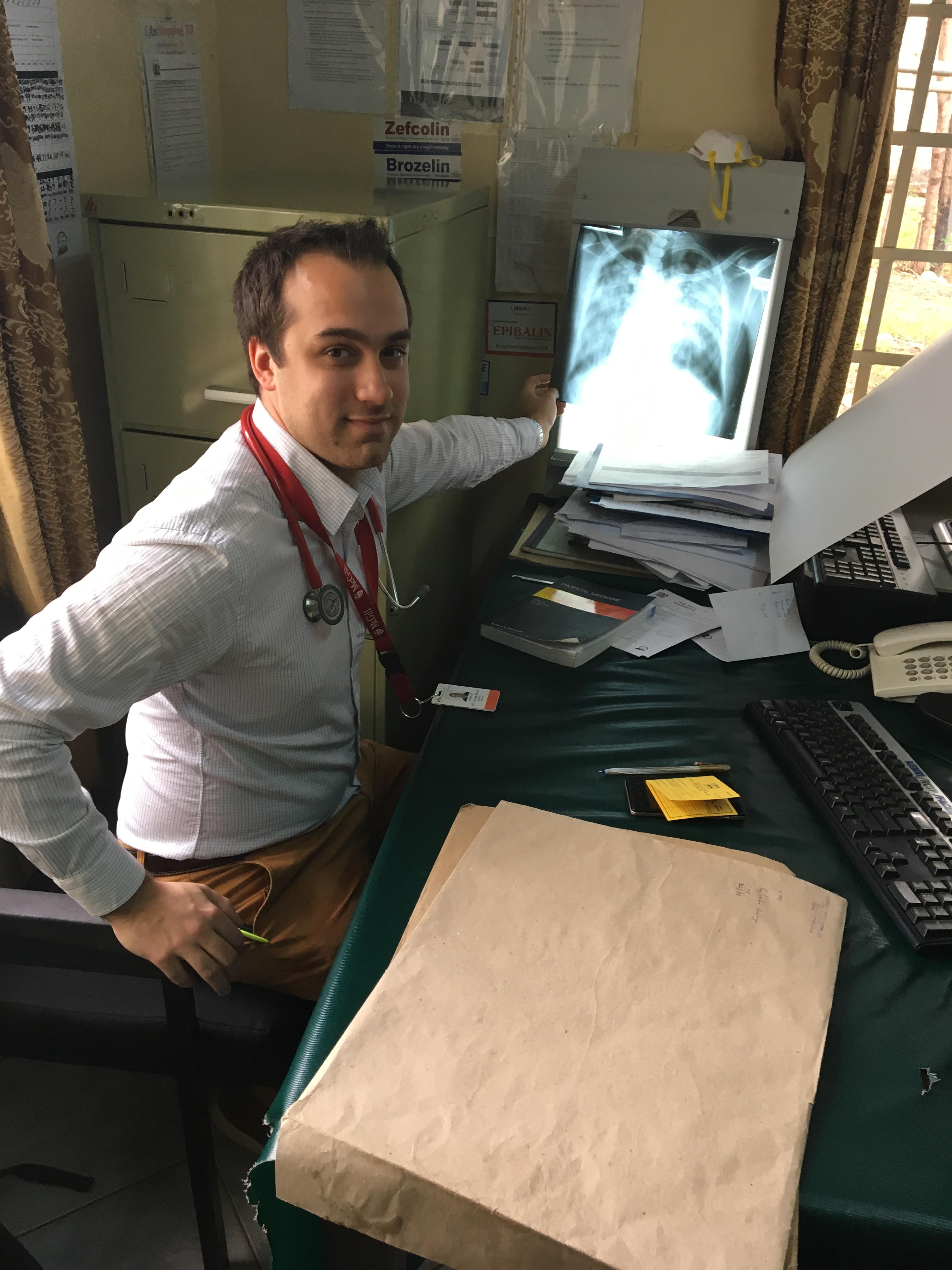 As I took off from Montreal, I did not know what to expect when I left for my clinical elective at FACES in Kenya.  I am fascinated by the field of infectious diseases and global health, but had never set a foot such far from home.
The first thing that struck me when I left the plane that brought me to Nairobi, was the warm breeze as I was contemplating Kenya for the first time.  I made it to Kisumu shortly after. I was greeted by the beautiful Lake Victoria quietly guarding the city.
I was ready for my first day at one of FACES' busiest location: Kisumu County Hospital (KCH). As I walked away from my tuk-tuk (rickshaw) that brought me to KCH, I saw the busy waiting room of the clinic and made my way through. My anxiety quickly faded as I was welcomed by FACES' personnel and the clinic's staff.
For the upcoming weeks, this clinic felt like at home. I met dedicated and experienced clinicians engaged in a battle against HIV and tuberculosis. I felt welcomed and part of the team.  Everybody at the clinic was kind and helpful. I quickly learned my way, relying on my physical examination skills and on my colleagues' vast knowledge of HIV in the tropics.
Patients were numerous and the high number of them presenting with an undetectable viral load speaks for the good care the clinic provides to them. I was fortunate enough to join the clinic's consultation team for HIV and TB related care at KCH inpatient wards. I could see new suspected cases of HIV with various opportunistic infections or complications related to the treatment of HIV or tuberculosis.
My favourite rotation and I believe, one of the most important sections of the clinic was the Prevention of Mother-to-Child Transmission of HIV (PMTCT) where HIV-positive pregnant women and babies were cared for and efforts were made to eliminate vertical transmission of HIV.
Every day was an opportunity to explore what Kisumu had to offer.  The city felt safe despite some political tensions affecting the country regarding the National Super Alliance (NASA) swearing-in. I became friends with incredible people during my stay that made me discover a lot about Kenyan culture and local hidden gems. I will not forget the incredible sunset on Lake Victoria, freshly baked chapaties and more importantly, how Kenyans influenced my experience very positively with their kindness and omnipresent smile.