R3 Internal Medicine, University of California, San Francisco
Kisumu East/West Sub-County, February 2– 27, 2017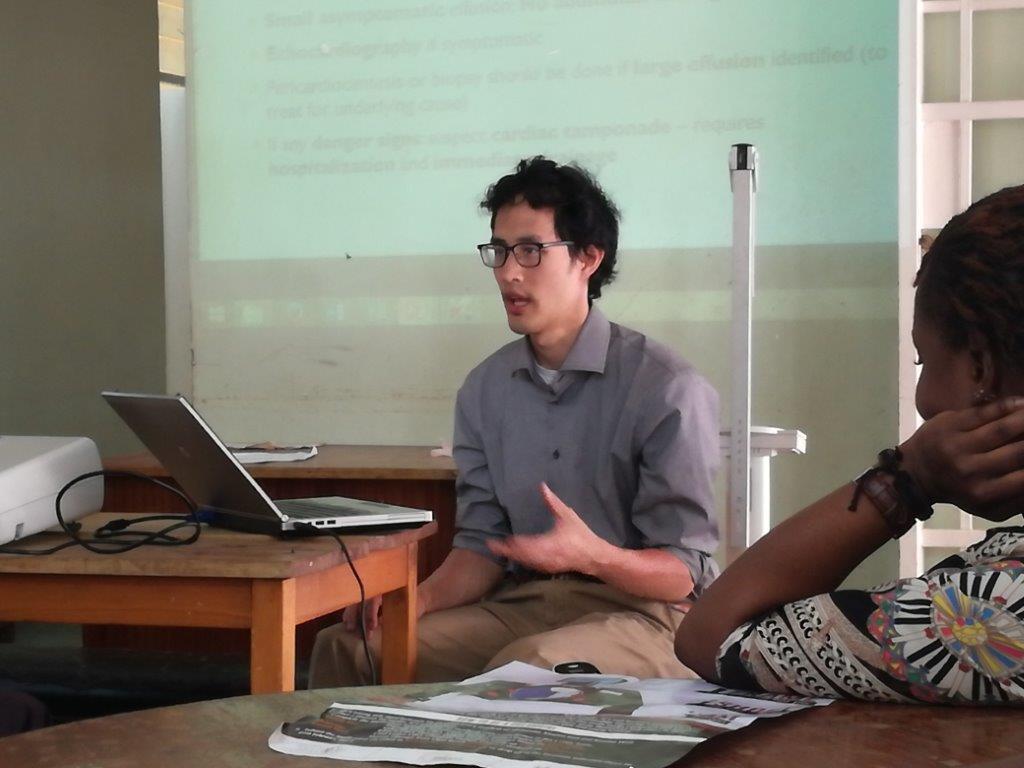 As soon as the clinic opened its doors, the waiting room quickly filled. The hundred or so patients crammed in the waiting room would have overwhelmed the most experienced Western practice, but the FACES staff were unfazed. With startling efficiency, the staff saw each patient one by one, refilling medications, educating about the importance of adherence, monitoring disease progression, evaluating for opportunistic infection, and treating new cases of advanced AIDS.
It is difficult to overstate the importance of the FACES clinic at Lumumba Health Centre to its Luo community. The clinic is Kisumu's busiest and provides services free of charge to the population. The high percentage of patients with undetectable viral loads speak to the excellent care that is provided by the clinical officers despite limited resources. Moreover, it is the product of a persistent staff that is continually innovating, developing new strategies to promote adherence, and running clinical trials to improve their processes.
During my rotation, I learned closely from the clinical officers in the urgent care clinic. I picked up some basic Ki-Swahili and even a few words of the local Luo. Without the ready availability of expensive diagnostic tests, I was forced to develop my clinical acumen and physical exam skills. Through my patients who presented with advanced HIV, I learned saw the unfortunate consequences of opportunistic infections: Kaposi sarcoma, fungal skin ulcer, pericardial effusion, disseminated Cryptococcus, and acute meningitis.
More tragically, I also saw the economics of providing healthcare when resources are scarce. A nationwide doctor's strike shut down Kenya's public hospitals. One young girl with severe unremitting pain from progressive gastric ulcers had foregone recommended testing. A young Ministry of Health (MoH) clinical officer at FACES was paralyzed from foot to head with Guillain Barre Syndrome, but heartbreakingly, MoH staff do not receive health insurance to cover such events. He could not afford his expensive hospitalization and the rehabilitation that followed.
I witnessed the strength of the FACES community as administrators, technical officers, pharmacists, nurses, and clinical officers all banded together and raised money to help their brother. This remarkable display of unity, love, and shared sacrifice is central to the character of the FACES clinic, and I feel privileged to have, for a short time, been a part of it.