2nd Year Medical Student, University of Colorado, Denver
Kisumu, June-July 2016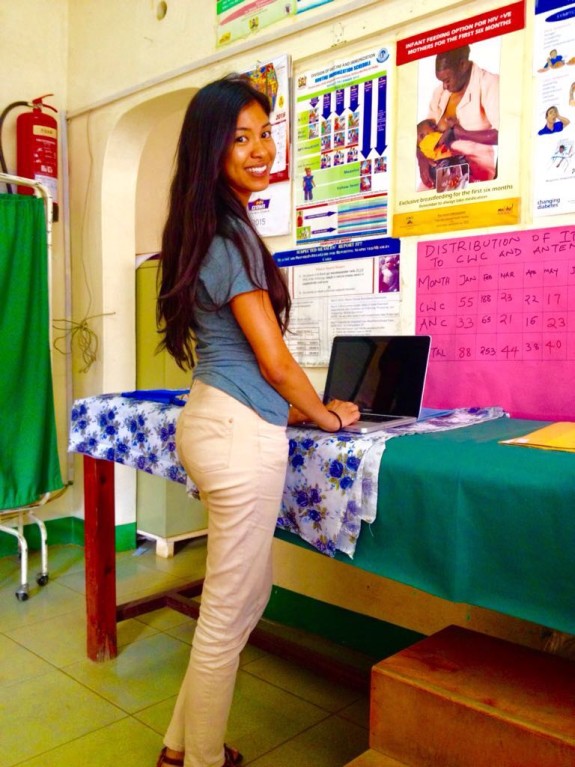 I'm a 2nd year medical school student who came to Kisumu during my summer in between 1st and 2nd year of medical school. My time in Kenya was spend doing research on risk factors associated with late enrolled HIV exposed infants. This was my first time doing research abroad as well as my first time being in Kenya.
During my first week, I learned the patient flow by shadowing the reception desk, vitals station, clinician room, and the pharmacy. I also made sure to spend some time shadowing within the maternal and child health center before conducting my research. I then began collecting data for my research project by pulling patient charts and conducting data entry. I traveled to a total of 11 FACES supported sites to collect data. At each location I was able to observe HIV care provided in different settings and felt extremely fortunate to receive mentorship and friendship along the way.
As much as I loved learning how to conduct HIV research in high volume and resource limited settings, my most memorable moments were made with the friends I had made along the way. I loved learning and attempting to speak Swahili and Luo. I loved eating ugali with each meal and having a bowl of mlima for lunch. Most importantly, I loved getting to know the staff at FACES and hearing their own stories. My main recommendation for students traveling to Kisumu would be to savor the moment you have with the people who work at FACES and get to know each person on an individual level. The staff are so welcoming and accommodating. I truly felt like I had found a home away from home because of the people who work and are a part of FACES.