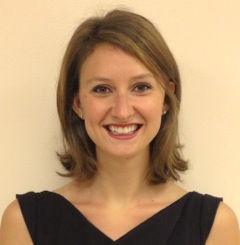 Internal Medicine Resident, UCSF
Rabuor, June 2018
During my final month of residency at UCSF, I had the opportunity to work at FACES. One of my residency colleagues recommended that I pursue my clinical rotation at Rabuor Sub-County Hospital, a rural center with inpatient and outpatient services. On my first day at Rabuor, I was introduced to the various departments at Rabuor, including the outpatient department (OPD), maternal and child health clinic (MCH), comprehensive care clinic (CCC), and the laboratory department, amongst many others. As the departmental staff introduced themselves by their first name, I was immediately struck by their kind and enthusiastic welcome. They were eager to teach me about caring for patients at Rabuor. In return, I was thrilled to learn about how they provided care in this resource-limited setting that was so markedly different than the clinics and hospitals from my training institution.
I started my rotation in the pharmacy with two knowledgeable pharmacists, Rose and Tim, who diligently and patiently described the Kenya anti-retroviral (ARV) guidelines. They taught me about ARV initiation and first line regimens, indications for therapeutic substitutions, and assessment of second line regimens. They reviewed how to counsel patients about medication adherence and side effects. Later in my rotation, I frequently visited Rose and Tim to discuss medication dosing and empiric antibiotic regimens. This provided me with a foundation for clinical care.
Next I spent a few days in the laboratory with Elizabeth, Marcel, Bryan, and Caleb. These lab technicians shared their vast expertise in microscopic identification of infectious disease, in particular the diagnosis of malaria, an organism that I had never encountered in the U.S. We reviewed the test characteristics of rapid diagnostic tests (for malaria, helicobacter pylori, and salmonella typhii), as these were often the only tests available, given frequent power outages and limitations in send-off labs. With a few simple tests and years of microscopic experience, Elizabeth and Marcel were able to help the clinicians guide therapy for this bustling clinic outside Kisumu.
As an internal medicine resident, I seldom cared for pregnant patients; however, at Rabour, I had the opportunity to assist in deliveries, neonatal resuscitation, and manual vacuum aspirations for incomplete abortions. During my first week at Rabuor, a nurse named Lynn invited me to participate in an uncomplicated delivery of a baby girl. The baby's father peered into the delivery room at the mzungu (the Kenyan term for a "white person" or "foreigner") and asked my name. The next day on my pediatric ward rounds, I learned that I had a namesake, baby girl Emily Thomas.
The bulk of my rotation was spent in the CCC and OPD, providing outpatient care to adult and pediatric patients. My mentors were the diligent and knowledgeable clinician officers, Tony, Kaleen, Maureen, Christine, and Nick. In the CCC, we provided routine HIV care to patients, including HIV disclosure, treatment initiation, partner notification and PrEP provision, adherence counseling, and routine screening for opportunistic infections. In the OPD, we cared for patients with acute conditions, including febrile illnesses, malaria, soft tissue injuries, and acute gastroenteritis, amongst many others.
Every patient who dropped in for any medical concern was screened for HIV prior to care, and as a result, the clinic diagnosed on average one patient with HIV per day. To care for such a high volume of vulnerable patients with HIV, the clinic approached each patient holistically with a screening, disclosure, and outreach team (called HTS) and a committed psychosocial support team (called Patient Support Center).
Compared to patients whom I cared for in the safety net in the U.S., I was surprised by the number of patients who were virally suppressed, an accomplishment in large part due to the integrative services provided by the FACES team. During weekly multidisciplinary meetings, the team reviewed cases of patients who had persistently elevated viral loads. In these meetings we reviewed the patient's clinical characteristics, the treatment regimen, the WHO stage, and history of opportunistic infections. More importantly, however, we discussed the patients' real barriers to care, including family support, food insecurity, and overwhelming stigma, that were uncovered during the home visits conducted by the PSC staff. Our team tailored comprehensive care plans to support patients to overcome these barriers – no easy feat.
Homes visits with the PSC team were the highlights of my rotation at Rabuor. I traveled with Emily, Eunice, and Sharon to the homes and hospitals of patients who were too sick to come to clinic. Sharon and I visited an elderly HIV positive man who lived independently on a small plot of land about 10 miles from the clinic. He had fractured his leg two years prior and could not afford orthopedic treatment. His poorly healed fracture stopped him from ambulating more than a few steps, much less climbing aboard a motorbike to travel the 10 miles to clinic. During this visit, we entered his room (where there was a mosquito net in place), inquired about his ARV adherence (which was likely poor given multiple unopened bottles of ARVs), and discussed his social and nutritional support (a granddaughter would visit him twice a day to prepare food over a wood burning stove). I couldn't help but wonder how I could more effectively care for this patient whose barriers were immense. I listed my ready solutions from resource-rich San Francisco including referrals to physical therapy, for a wheelchair, to meals-on wheels, and to integrative geriatric case management. In Rabuor even a crutch was aspirational. I was struck by these gross inequities, yet also aware of the dedication that the staff at Rabuor maintained to surmount these inequities and to restore dignity to their patients through simple interventions, like a home visit or pill count.
As we left this man's home on a motorbike, Sharon paused and asked the motorbike driver to stop for a moment. She ran to the patient's room and delivered her uneaten lunch to our patient. Afterwards we hopped on a motorbike and headed back to Rabuor to see our afternoon patients.