MPH, Kenyatta University
Rongo, January 16 – June 30, 2017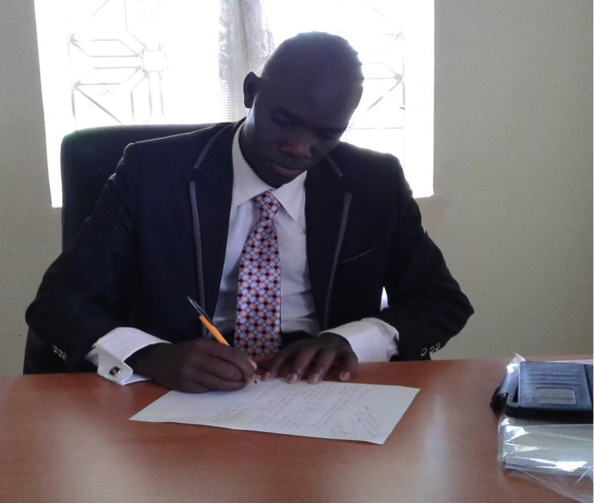 The Population Health Perspective cemented my desire to work in dynamic communities through high ranked programs such as the FACES-STEP program.  Prior to joining, my primary objectives were to understand how the application of population health based-approach would be significantly important, through FACES projects in building a new generation of intersectional partnerships, that draw on the perspectives and resources of diverse communities and actively engage them in health promotion actions. While at KEMRI-FACES, I joined the Shamba Maisha Study Project; the project was assessing the impacts of a micro-irrigation intervention on the health and economic well-being of HIV patients. Here, I was fortuned to learn the inherent value of a population health perspective in facilitating the integration of knowledge across many factors that influence health and outcomes, as well as the interrelationships of food security, impaired nutrition, HIV transmission, poor adherence to ARV drugs and quality of life among HIV patients.
In essence, we were testing the outcome of providing a micro-irrigation pump to HIV-positive farmers in order to evaluate its impact on health and economic advancement among HIV-positive patients and their families. At the same time, the study wanted to determine whether an agricultural intervention can lead to improvement in health, nutrition and development of young children in the household or compound of an adult who is participating in Shamba Maiaha project. The project was founded upon the knowledge that HIV impairs nutritional status by undermining the immune system, as well as nutrient intake, absorption, and use. As a result, malnutrition can exacerbate the effects of HIV and hasten AIDS-related illnesses in people living with HIV. For instance, adults living with HIV have 10−30% higher energy requirements than a healthy adult without HIV, and children living with HIV have 50−100% higher than normal requirements. Therefore, food availability and good nutrition are thus essential for keeping people living with HIV healthy for longer. A side from that, a stronger, healthier body can better resist the opportunistic infections that affect people living with HIV, especially in resource-poor settings where preventive health care is not often available. Therefore, food security and nutrition are fundamental to HIV treatment. Equally, there is emerging evidence that patients who begin antiretroviral therapy without adequate nutrition have lower survival rates. Given the importance of adherence in delaying viral resistance to first-line drugs, nutritional support therefore becomes even more important in the long run for sustaining antiretroviral treatment.
While focusing on achieving my career objectives and goals of the Shamba Maisha Project, I was assigned to participate in the following activities: Interviewed participants at baseline for recruitment into the study. The questionnaire, administered and evaluated; adherence to medications and anthropometric measurements, health and nutrition data of household members, including illnesses in the family during the past month, dietary composition, basic hygiene and household water sources. Apart from that, a household survey was also assessed at baseline for household income, assets, type of housing, land ownership, total irrigated acres of land, types of crops planted, total family income, expenditures and food security. Moreover, I was responsible for communicating with study coordinator regularly on study progress and writing reports, Identifying challenges in the course of the study and sharing with the team members to find solutions. Lastly, I constantly shared the success, progress, and improvement of the study to give insight and motivate team members.
Throughout this time, I gained tremendous experiences from team members, and the routine interactions with diverse population groups in the communities elevated my skills and insight. In essence, delivering massive value to my clients was the focus of my career and cultivation relationships to offer exceptional results is what I did best. Sincerely, I had a fundamental vacation work experience in Shamba Maisha Project, gained solid knowledge and experiences, unfailingly provided participant-centered recruitments processes, and ultimately got a job at the end of it all.