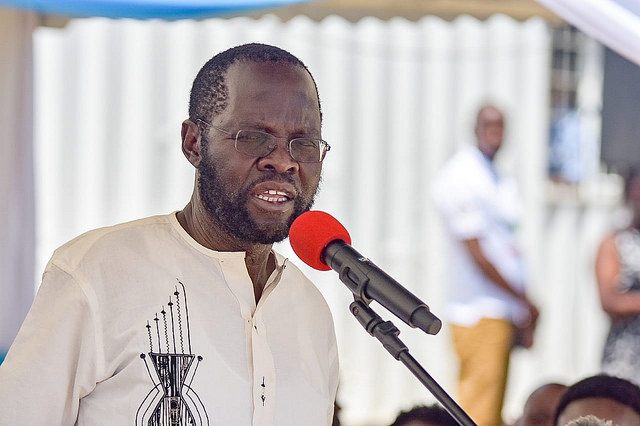 This week, Kisumu County Governor Prof. Peter Anyang' Nyong'o delivered the annual state of the county address to report back on progress on a 10-point agenda for development. One of the county's priorities is "ensuring a healthy population living in a clean environment."
Governor Nyong'o highlighted the Universal Health Coverage (UHC) program they are piloting in Kisumu County in partnership with the national government. He discussed a new campaign to mobilize people to register with the National Hospital Insurance Fund so they can benefit from coverage under the UHC program. Nyong'o emphasized the importance of making sure people who can't afford health insurance get coverage. "These are the most vulnerable in our society, in terms of health, age and incomes, and we must make life more bearable for them than it is at the moment."
Nyong'o pointed out the importance of adolescent health care, celebrating the partnership with FACES on new adolescent centers, which officially launched last month:
"For the adolescents, the County Government in partnership with the Family AIDS Care and Education Services (FACES) are building eight (8) adolescent centers at the Kisumu County Hospital, Lumumba Sub-County Hospital, Ahero County Hospital, Nyakach County Hospital, Muhoroni County Hospital, Nyahera Sub-County Hospital, Masogo Sub-County Hospital and Rabuor Sub-County Hospital, which we opened in August 2018. These centers are extremely useful in taking care of the health and social development needs of adolescents. "
FACES is proud to be part of the commitment to delivering quality healthcare services in Kisumu County, working with local and international partners to address issues in both the clinic and the community, including HIV, TB, pediatric and adolescent health and growth, reproductive health, poverty, stigma reduction, and overall well-being.